Certification Management
With our 30 years + experience in liaising with certification agencies and test laboratories, we are ideally qualified to project manage any product certification applications, on behalf of our clients.
We will arrange to: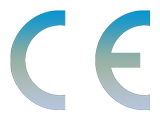 Obtain competitive quotations
Advise on necessary documentation, check and submit it to the test lab.
Submit samples and fault test replacement parts on behalf of our client
Liaise with the laboratory through the application and testing stages
Obtain test report
Support our client with the Technical file preparation and issue with the EU Declaration of Conformity (DoC).
Although our area of expertise is product certification and training, we have teamed with a number of experienced professionals to offer our clients a range of additional, services taking a new product through all the stages, from the Design concept stage to manufacturing and final approvals, before sales begin!.